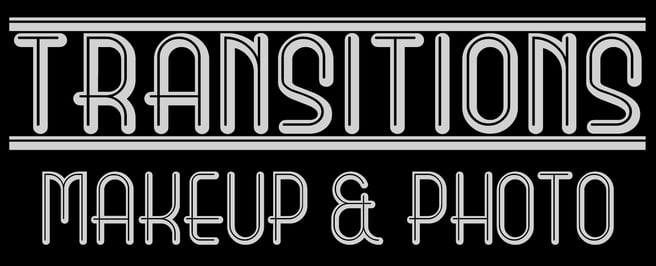 By Gina Ortiz
How does a white, female, college-educated small business owner go from having a normal life to being homeless in three short weeks? Unless you've been living under a rock, you've heard about the very real housing shortage in Los Angeles. Soaring rents and scarce availability are only the tip of the iceberg. Many other factors are contributing to the crisis that has caused the number of homeless to spike dramatically, and nobody seems to be able to do anything about it. It's an economic train careening off its tracks and some of the main causes are not only legal but encouraged. This is what happens when corporations are allowed to take over every aspect of human existence; depersonalization in favor of monetization. They don't have to care.
What began as a normal apartment search for me has led to a revealing look at the rotten underbelly of corporate property management and how its dirty fingers have pushed tens of thousands of families toward their demise. While the people on the side of the management companies will argue to the death that their reasoning behind destroying so many lives is centered around their economic recovery from eviction moratoriums and loss of income during Covid, their argument sounds a lot like punishing Pete for what Paul did.
My descent into madness began with what I thought would be a challenging-but-achievable housing search. I did what everybody does; I asked friends, posted on Facebook, and checked listings on the Big Five. I started with eight thousand dollars in my hand, fully expecting every penny to be gone by the time I rested my tired feet in my new home. The view was surprisingly optimistic in the beginning because I found zillions of listings right away that fit my criteria and clicking the innocent-looking "Request Tour" button seemed so much easier than the old ways. Before I could even finish my sandwich, I was flooded with replies from landlords. Nearly all of them were links to where and how I could pay an application fee. Of course I wasn't about to pay any fees before seeing the place, and I thought it was odd that they would even ask. This was my first clue into the reality that many of the listings within the Big Five are fraudulent. Scammers simply copy text and photos from other listings and create their own listing. When they receive an inquiry, they'll send a link to a payment app. Application fees range from $35 to $65, so if a hundred naive people (listings show how many people have applied) send their payment before the listing is reported and removed, then the scammer can rake in a quick $3,500-$6,500 in a just a couple of hours. The app will remove the listing and the scammer simply posts a different listing.
Once I learned how to distinguish the fake listings from the real ones, and stopped wasting time reporting the fakes, I focused only on responding to the authentic listings. This "second phase" is also a learning curve because most of the legitimate properties will ignore your inquiry altogether. If they've gotten too many inquiries or they're busy scheduling showings, your inquiry will bite the dust immediately. If I'm truly interested in a property, I will hunt down a phone number and call them. They won't return my call after several attempts, so I move on. Once that pattern of contacting vs. being ignored is established, I get wise and start contacting management companies directly. If I'm lucky enough to reach an actual person and schedule a showing, then I go there and look at the place. I do my best to weed out the ones with ridiculous criteria or big disadvantages, but sometimes they'll spring them on you at the showing without first disclosing them in the listing, i.e. no refrigerator or stove, or elevator to bring your own. They don't care about their products or services as much as they used to because they know we're desperate. They don't have to care.
The "finding and applying" process is the simple part. What most people don't realize is that the listing they've applied for is already rented. Unscrupulous landlords will continue to collect application fees after the place is rented. It's a racket and it's real. Your application, and its fee, are sitting on a pile of a hundred more just like it and the chances that you will be selected are much like a lottery and that's if you've met all the criteria. If you have a near-perfect credit score and a tax-return-verifiable income of three or four times the rent, then you might have a chance of entering the foray through a tiny, moving window. Assuming that you can prove an income of $6,000-$8,000 per month for a $2,000 a month apartment and are willing to pay an extra $500 pet deposit per pet PLUS an extra $50-$100 per month pet rent, then you may proceed with the next step in the competition. Your move-in cost is now $5,100 and that's if your credit, income, and rental history are perfect. If your credit is below 720, then you will be asked to pay one or two additional months' rent in advance, which can bring your move-in cost to around $7,200 or $9,300 respectively (based on having two pets). It goes without saying that if you have an eviction, bankruptcy, or lien of any kind on your record, you will not get in. Criminal record or sex-offender? Bye.
This process is based on the assumption that a person has hit all the green lights along the way and doesn't have any roadblocks beyond the ones that the management company will inevitably lay out for him or her. Not returning your calls or emails, renting it to someone else after you've paid the application fee, hitting you with unreasonable or nondisclosed criteria, etc., are things that you can't control. If everything on your end is perfect, then you can move more quickly toward rejection based on low odds instead of your rating on the Loser-Meter. But what about the rest of us? Since this white, female, college-educated small business owner only earns just under $50K a year, now considered "low-income" in California, I simply don't "qualify" for a $2,000 a month apartment. According to this new standard, I can only qualify for an apartment with rent of $1,388, which does not exist in Los Angeles. This also implies that if I were a grade-school teacher or income-equivalent, then I don't deserve safe housing. After being rejected by a few apartments based on this unfair standard, I was redirected toward the "low-income housing" route. "Fine," I thought, "I'll look into it" because I can easily waste all my time and money applying for apartments I will not be approved for, and it would be nice to pay less rent.
FYI: the "low-income housing" option is a dead end, period. If you know how and where to look for affordable housing in Los Angeles, you'll discover very quickly that it's everywhere. Not only are huge, affordable housing units (apartment complexes) popping up everywhere, but many existing complexes are now required to offer a minimum number of units for deeply discounted rates. Great! Where do I sign up? What nobody is telling you is that all of these complexes have waiting lists, and they are all closed for the foreseeable future. The ever-elusive Section 8 waiting list, a.k.a. the Mother of All Waiting Lists, is and has been closed for years. Each affordable housing complex's own waiting list is closed for years, and if it's advertised as being open, it just means that you can be put on the list but not that the property is accepting applications (I bet you didn't know about the "pre-waiting list" waiting list). I placed myself on every waiting list I could find but gave up when I realized that this was also a huge waste of time. By the time anyone contacts me for one of these places, I'll already be dead.
Since my funds have dwindled significantly since the onset of this soul-crushing adventure, I must change lanes and try once again to compete in the lottery that is the "affordable housing" search. Since I know I won't qualify for anything over $1,600 or $1,700 a month, based on my tax returns, I must keep my search criteria below that number, which means that any apartment I can find with that rent will be located in the worst areas of town, in the worst buildings imaginable, and with the highest number of competing applicants. They are out there, and I'm finding them, but it's a heartbreaking reality to think that all the years I spent building my business and cultivating relationships with a broad range of clientele, have rewarded me with living in an area that resembles a third-world country, in a building that looks like it was bombed. I could write a separate article about housing conditions in low-income Los Angeles, but that must be saved for another time, like next week when I'm sleeping in a Taco Bell parking lot. For now, I'm only concerned with how I'm going to survive so that I can continue my little business that helps people. I cannot operate it from an apartment that should be condemned.
Each day that I cannot find a place to live means less money I have to spend on one. My eight thousand dollars has dwindled to less than four thousand by moving and storing everything I own, and weeks of staying in skeezy motels, application fees, food, and gas, all of which have nearly doubled in cost after Covid. My savings are now below what it will cost to rent even a studio in a terrible area of town, with no hopes of refilling the pot until I land somewhere safe and rebuild. Knowing that I am now in the red zone, I went to a homeless services organization and told them my story. Many of these organizations exist in Los Angeles, based on a person's location. Signing up as an officially homeless person was probably the most humiliating and shameful experience I've ever had. They take your name and info and send you on your way with a promise that they might call you when a shelter bed opens up, which you cannot use because you have cats, or if an "emergency housing voucher" becomes available. Otherwise, good luck and may God bless you. Go to the little church on the corner and get some free cheese.
If you've ever wondered how a normal person could "allow" themselves to become homeless, specifically one who does not suffer from mental illness, addiction, or devastating stupidity, now you know. If an individual is not fortunate enough to have a family to call in times of need, or a network of friends who will rally around them during a crisis, then that person is vulnerable to becoming homeless. An intelligent person with funds in the bank and a reasonable income is absolutely subject to falling out of the race when forces align against them in the form of unreasonable rental criteria. In the meantime, the talking heads and politicians that claim to be addressing the "emergency-level" housing and homeless crisis in Los Angeles are doing so without a thought toward nipping the problem in the bud by requiring landlords to loosen their death-grips from the throats of average and below-average-income renters like teachers, food-service workers, and emergency personnel like EMTs.
The message being sent by landlords is this: if you don't earn $75,000-$100,000 a year, then you don't deserve to live in Los Angeles. If everyone in the below-$60K income bracket suddenly packed up and moved away, then the high-earners will be forced to pour their own coffee, mow their own yards, watch their own kids, mop their own kitchens, and hope they never have to call an ambulance or a cop. When corporations are allowed to control the housing of cities they themselves do not occupy, based on rules they themselves do not follow, providing essential-to-life shelter for a demographic that they despise, what could possibly go wrong?
The Path to Homelessness is Shorter Than You Think: An Insider's View of L.A.'s Housing Crisis